Everyone meet Peanut! Peanut is our featured cat this week and was submitted by Reddit user annpann.
Peanut was found in a neighbor's tool shed along with a sibling who sadly did not make it. It originally looked like Peanut was gone too but then she moved her paws a bit and there was never a question in Anna's mind that this kitten would get a shot at life.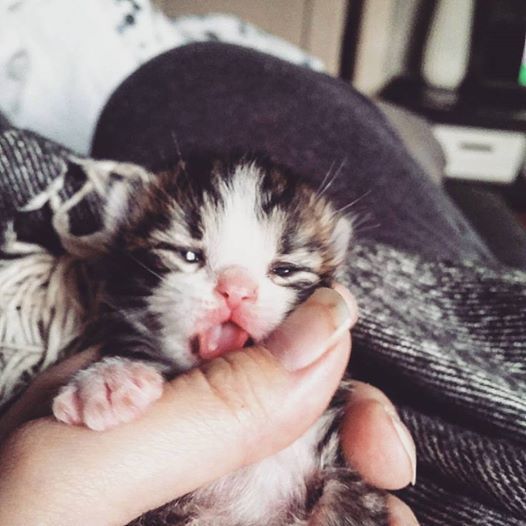 After spending a few hours in an incubator at the vets to get her body temp up, she came home, much to the dismay of the an allergic significant other and a behaviorally challenged rescue dog that was already the resident king of the house!
Peanut has done amazingly well. Day one she only weighed 65 grams (normal birth weight is 90-115 grams) but she ate well and soon started gaining weight and is now a happy and healthy 7 week old kitten. She is (of course) very attached to her rescuer given the age she was found at. She'll snuggle up against her human's neck and reach up to lick both her jaw and cheek to give the most adorable kitten kisses!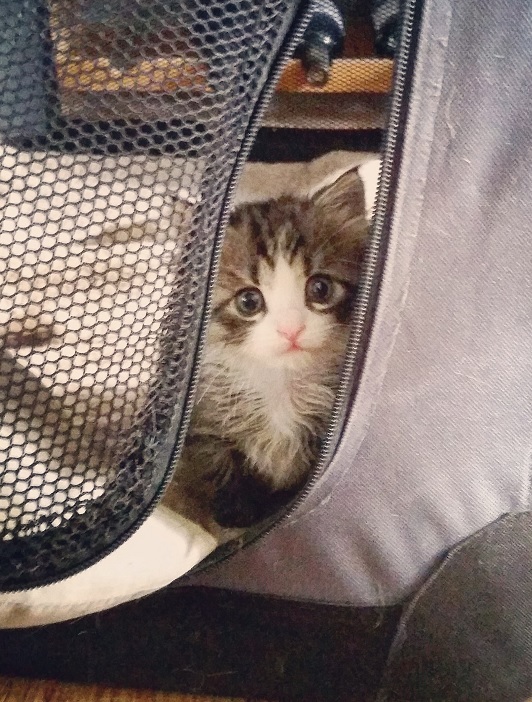 She's very adventurous indoors, she's even gone on an adventure where she ended up swinging from the living room curtains. While it might not have been on purpose and she was totally fine, per usual a resident kitty made her family almost die with laughter!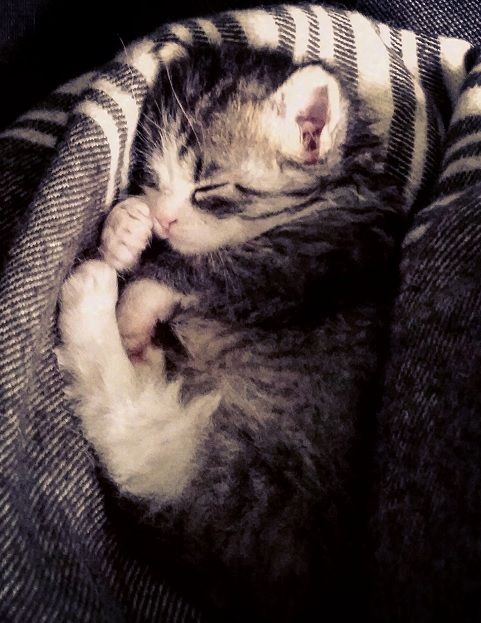 Peanut though is most at home as a snuggler. At first the resident canine was really irritated that Anna was carrying this squeaky toy around and would not let him play with it. He's starting to warm up to Peanut now though! He won't let her sleep anywhere near him but is totally ok with her napping in his crate if he's not in there. He'll even try to bring her his huge dog toys and does not understand why this tiny thing won't play tug with him!
While Peanut is currently in foster given her age, she's got her forever home already lined up with a friend so the rescue team will get to see her every now and then! Anna's foster mom says that "Being Peanut's foster 'mom' has been an amazing and rewarding experience, to me she's just the perfect cat. Both looks and personality. This little ball of floof now has a place in my heart forever <3."
To submit your cat for Cat of the Week please send at least 4 photos and a description of at least 400 words to Craig@StuffCatsWant.com.