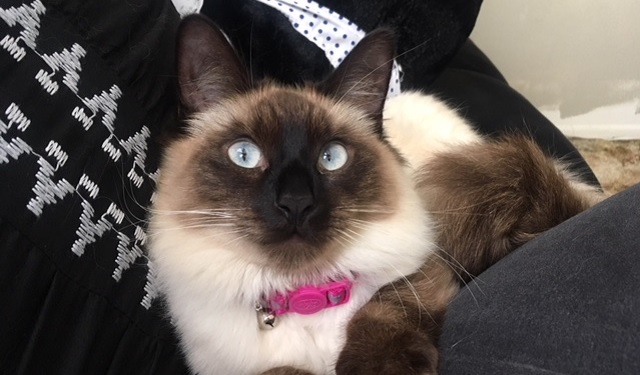 Everyone meet our Cat of the Week for April 9th, 2018! I promise it is just an odd coincidence that her name is April!
April was adopted in June of 2017, but she was born on Easter Sunday.  She's just about a year old now. April's mom was a stray cat and a family friend let her her humans know that she was born and looking for a home!
As soon as her humans saw a picture of her they knew they had to go and get her when she was big enough to be away from her mom. Who could resist that face?
At a little over 8 weeks (as soon as she was ready to be adopted) April was taken in by her humans with two other resident cats.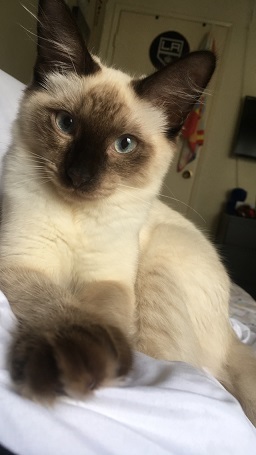 April has a character like a sweet old lady. She is super sweet and extremely caring. She is also one of the gentlest cats in the world! She absolutely loves affection and can't go too long without some human pets and scratches!
She loves playing with straws and anything that makes a noise like crinkled paper. Like most cats, she is also a huge fan of the laser pointer. April gets plenty of play time with all sorts of toys, but also loves relaxing!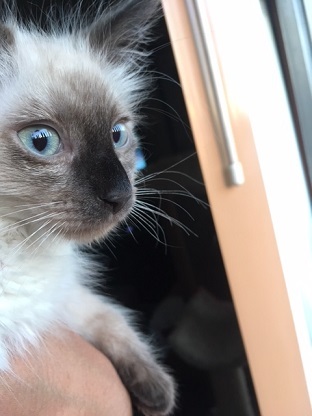 Sometimes her human family thinks she is a panther or cougar because she loves lounging  so much.  April also has a cool habit where hops on peoples backs to ride around on them like we humans ride a horse.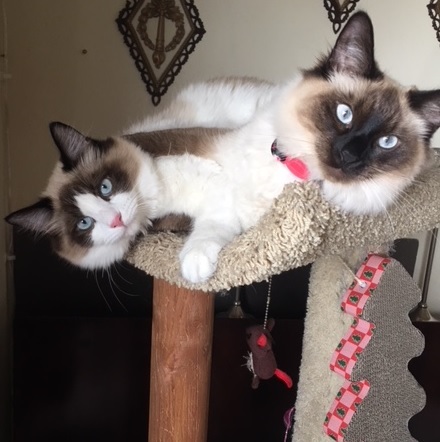 April's favorite place to sleep is under a bed sheet or on top of the cat tree where she can look down on the world and picture it as her oyster!
We at StuffCatsWant want to thank April's family for submitting her as Cats of the Week! To submit your cat for Cat of the Week please send at least 5 photos and a description of at least 400 words to Craig@StuffCatsWant.com.
StuffCatsWant.com is a participant in the Amazon Services LLC Associates Program, an affiliate advertising program designed to provide a means for sites to earn advertising fees by advertising and linking to Amazon.com.