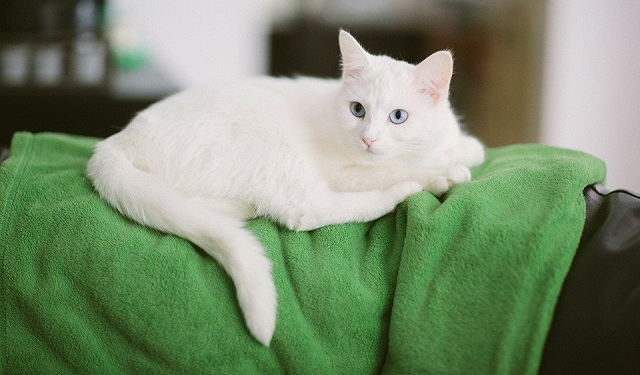 Everyone meet Tesla! Tesla is our featured cat this week and was submitted by Glenn and Emily from Pittsburgh, PA (thank you for your submission!).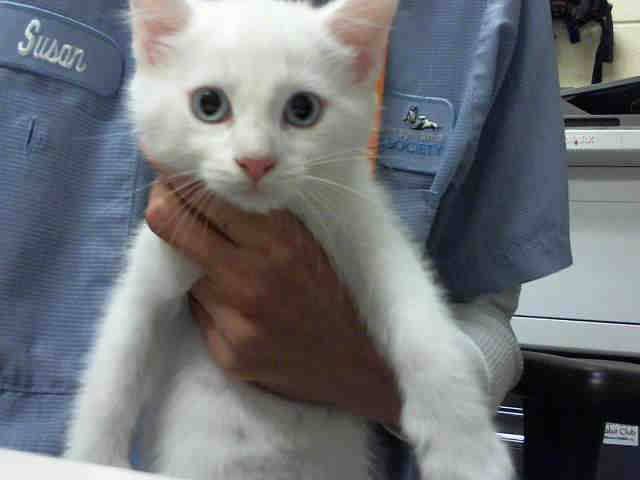 Glenn and Emily first saw Tesla's picture on the local humane society's website in 2013 and both gasped at how gorgeous she was. While they had never gone through the adoption process before, Emily had their older cat Darwin since college. After seeing the picture they went to the shelter the next day. As soon as they saw Tesla (originally named Tina by the humane society), they fell in love. They decided her friendly and outgoing personality was a good fit for the family and decided to adopt her. It's now four years later, and they can't imagine their lives without her.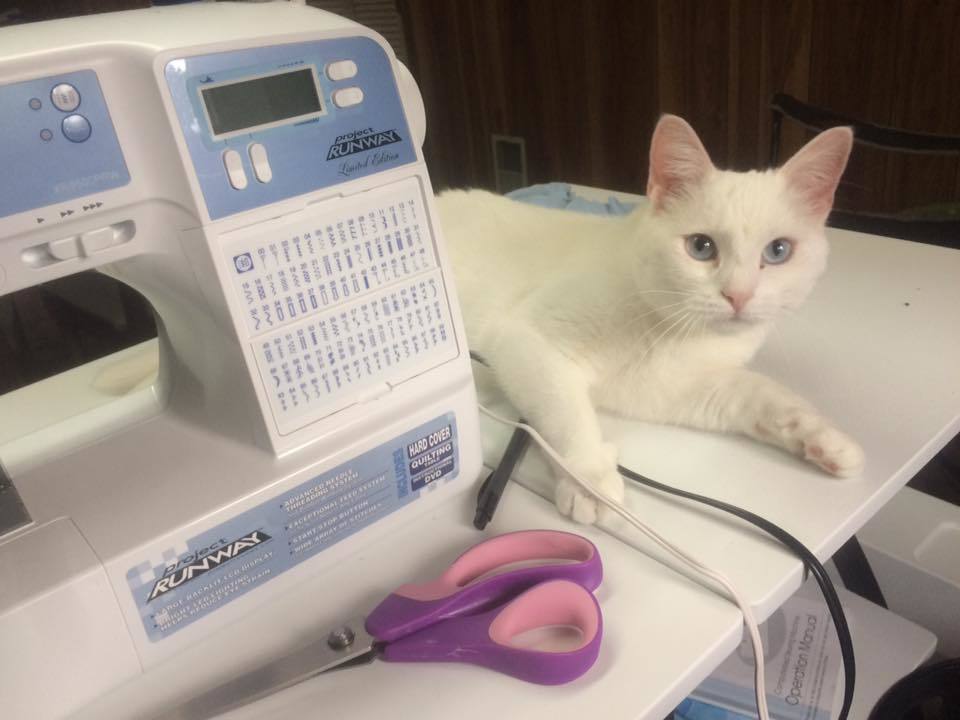 Tesla is a special needs cat, meaning she is deaf, and she also has severe allergies that require shots twice a month. Her first year and a half was spent going to different veterinarians who were trying to diagnose why she kept licking her fur off, and then her skin until it was raw. She was on pills, creams, and in a cone throughout the course of eighteen months, all with limited to no effectiveness. Thankfully, we found a veterinary dermatologist in our city who correctly diagnosed her allergies, and was able to make a vaccine just for her! A tiny pinch at home every two weeks and she stays beautiful.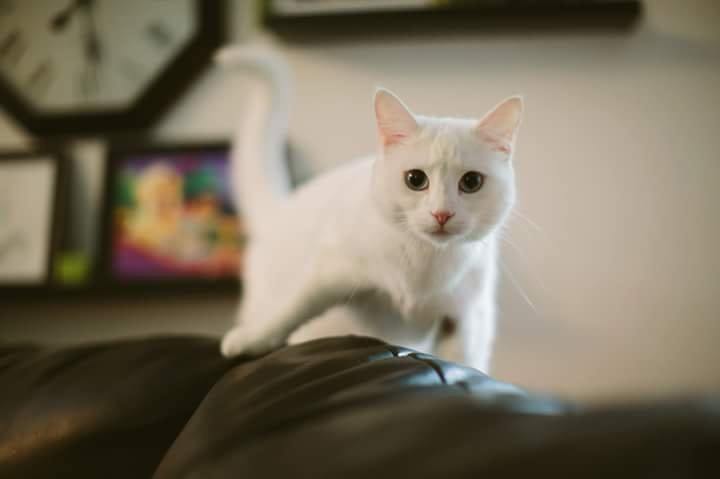 She loves hanging out with her dad, mom, older brother Darwin (11), and younger brother Edison (1). She sleeps by mom and dad on the body pillow they keep above their heads. There's not a mean bone in Tesla's body. If there is a bug in the house, she gently nudges it with her paw, and then meows at mom and dad as though she's announcing that she made a new friend.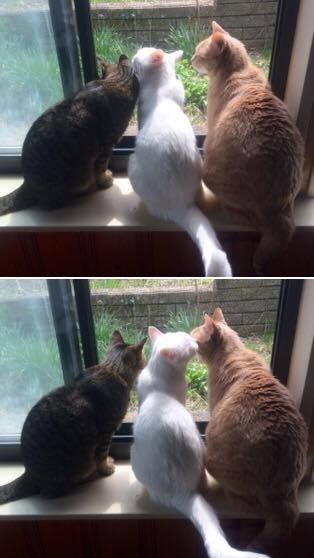 She always follows Glenn and Emily to whatever room they're in and always stays within eyesight. Since she's deaf, she won't come when her name is called, but if you make eye contact and point at her she'll come right to you! She knows where the love is! She's quite a goofy girl because she's always jumping at shadows and doing somersaults. It sounds like she certainly knows how to play! She's very protective of her family and will attack any suspicious looking shadow that comes near.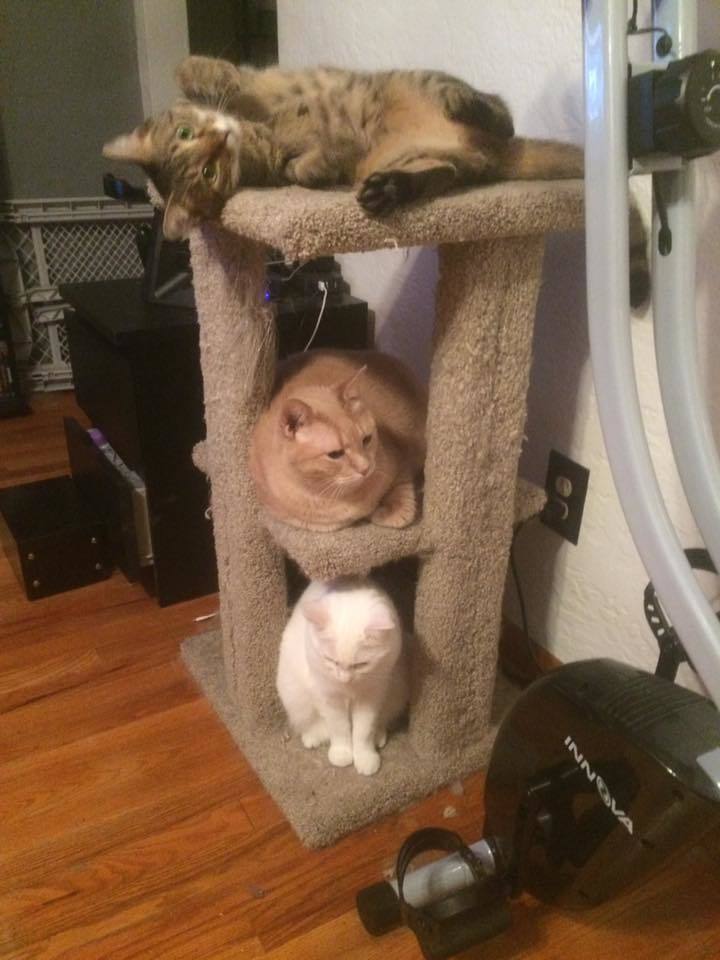 Tesla spends time with her dad when he's playing video games, and with mom while she's sewing. She's a tiny girl, only 7 ½ lbs, and gives unbelievably gentle love nips, followed by love licks and love headbutts. She's always DTC (down to cuddle) and starts purring when they scoop her up in their arms and bring her to bed for a nap. Hours later she'll still be there. Glenn and Emily are so thankful every day for Tesla and hope to have many more years filled with her goofiness and love. Please follow in their footsteps and adopt a pet instead of purchasing one.
To submit your cat for Cat of the Week please send at least 4 photos and a description of at least 400 words to Craig@StuffCatsWant.com.