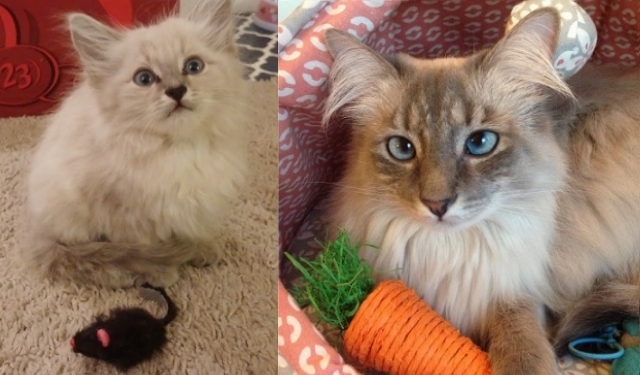 This week's Cat of the Week is Petunia and she comes submitted directly by email from a cat lover in the United States!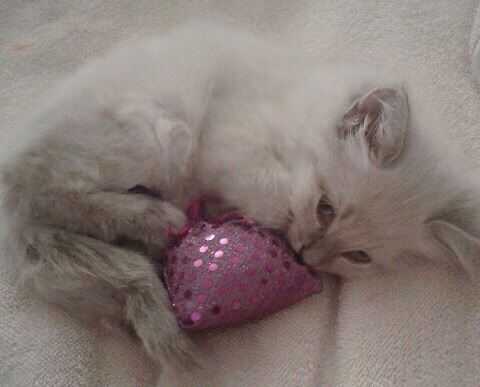 Petunia, or P, was adopted in fall 2016. Her human was looking for a senior dog and, instead, came home with a tiny kitten! P was extremely ill for the first few months of her life. Even after multiple vet visits, humans still could not determine why she was so sick. Her human finally figured out that slightly warm pumpkin fed 4 times a day with food managed P's intestinal woes!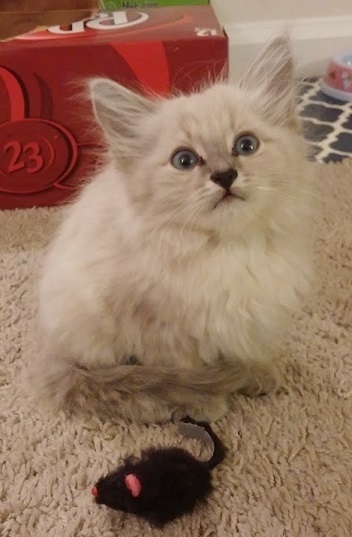 P is now fully healthy, has less demanding dietary needs, and is almost double the size of her older "sister", Gracie. Gracie despised P when she first came home, but now Gracie and P are inseparable. They even have to travel in the same carrier! If other readers ever have trouble with cat introductions check out Feliway Multicat!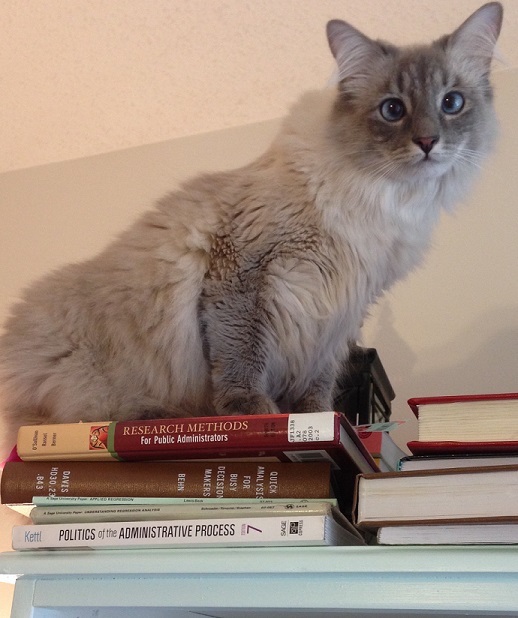 P's favorite hobbies include talking, cuddling with her human, throwing her mouse toys around, playing fetch (preferably with hair scrunchies), snoozing, getting brushed, spending time with her sister, and getting into trouble!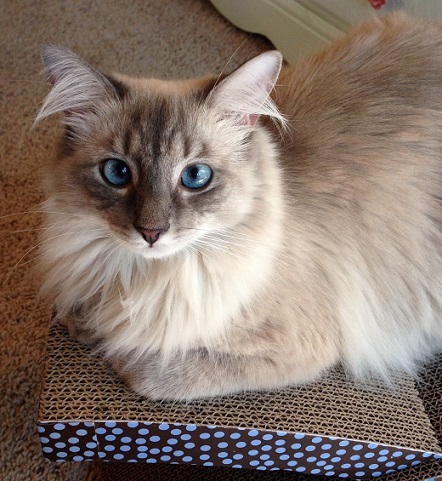 Three words to describe P are trouble, sweet, and playful. P is very rambunctious and will find a way to have fun, whether it be tearing up toilet paper or jumping into the shower while it is running! Every morning, P waits until her human is awake to fuss until she gets attention. If you wish your cat would sleep like Petunia then check out these tips to help!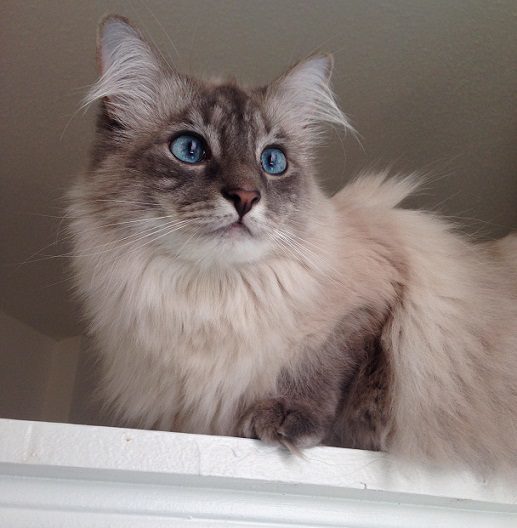 P loves for her human to give her attention and play with her. She loves to get her plush toys stuck on her claws to catapult them across the room. She once catapulted a toy into her human's face during a phone interview!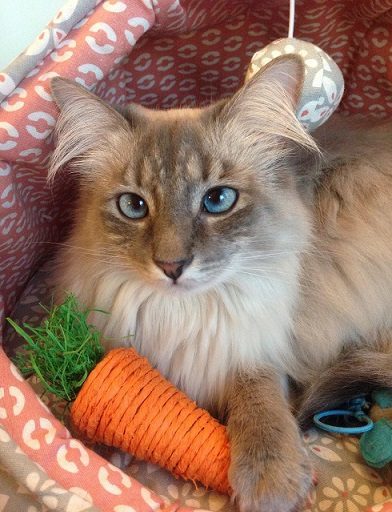 The sound of an opening can of Progresso Soup is P's favorite noise and sends her into a frenzy. P loves cat toys that are fuzzy or look like mice. P has never seen a mouse in real life, but has been training for the day that she does. P hates humans that aren't hers (who doesn't), cats that aren't Gracie, and the vacuum cleaner.
We at StuffCatsWant want to thank Petunia for gracing us as this week's Cat of the Week! To submit your cat for Cat of the Week please send at least 5 photos and a description of at least 400 words to Craig@StuffCatsWant.com.
StuffCatsWant.com is a participant in the Amazon Services LLC Associates Program, an affiliate advertising program designed to provide a means for sites to earn advertising fees by advertising and linking to Amazon.com.