This week's cat of the week is Lucy! Lucy is almost 15 and she comes submitted to us all the way from Russia!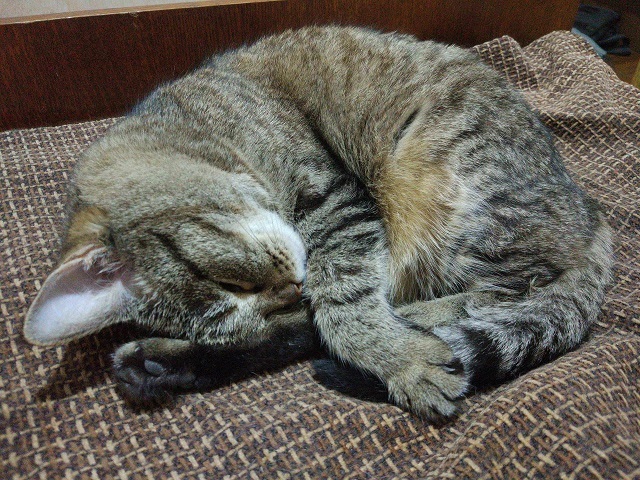 Lucy is a semi feral tabby cat. She was born on the first of September in 2003 from a half stray cat named Murka. While her family didn't originally intend to keep her, unfortunately her mother disappeared shortly after giving birth and Lucy was sick so her humans took her in!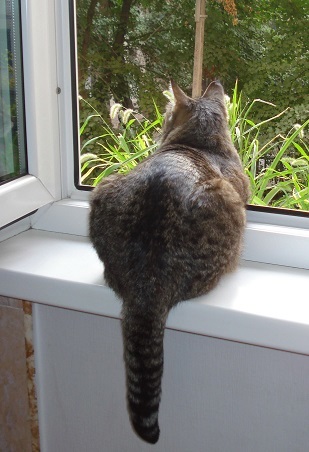 Lucy is a lot like her mother and very independent. Lucy goes outside freely and saw a lot of cat fights in her younger years. Now that she's grown older she doesn't go out as often, but she still loves to lie on the window to feel the breeze and observe 'her' territory. (to me she looks like the perfect candidate for a cat window bed!)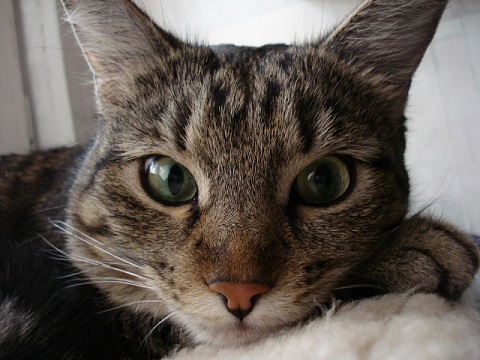 Lucy has given birth to several litters of kittens, but at age 4 she was spayed due to complications during birth. Spaying her didn't didn't alter her behavior or territorial demands though. She has her favorite rug where every evening she demands that her humans brush her and she will yell at them until she gets her attention.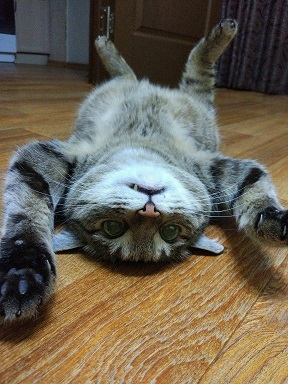 She's very demanding and vocal cat in general and always lets her humans know if she doesn't like anything. She's not too cuddly of a cat and prefers play 'fighting' and sometimes she feels need to run around house like a crazy. (I think all cats get the zoomies from time to time!)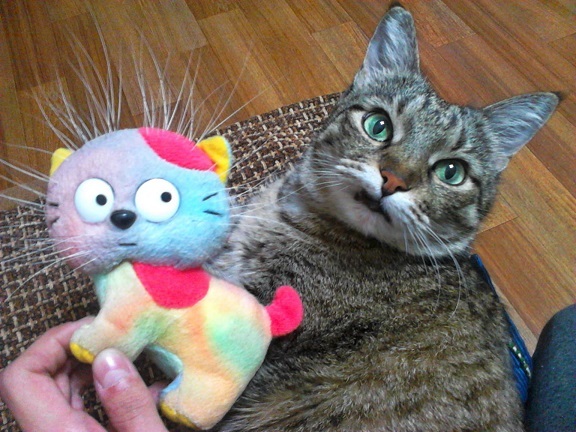 She will flick her tail up and climb all the way to her makeshift cat stand and play with her humans from above. She loves her toys too!  And of course she loves to nap, preferably in seemingly the most uncomfortable position you can imagine.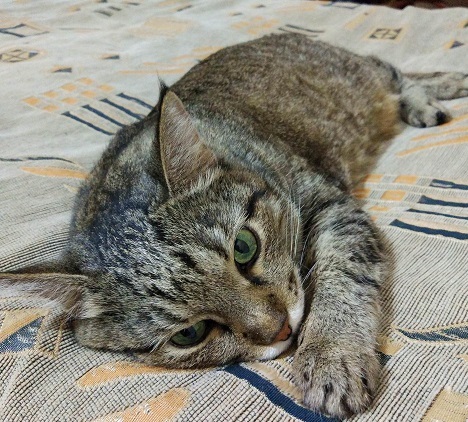 She loves when her family rubs her belly and freely lets them to sniff her fluffy belly. She's still pretty active in her old age but she has started to develop mild epilepsy (say one seizure every 1-2 months) and she's almost deaf now. Her family is worried for her as she loves to wander around outside even more now and vet says that there's initial signs of cataracts in her eyes.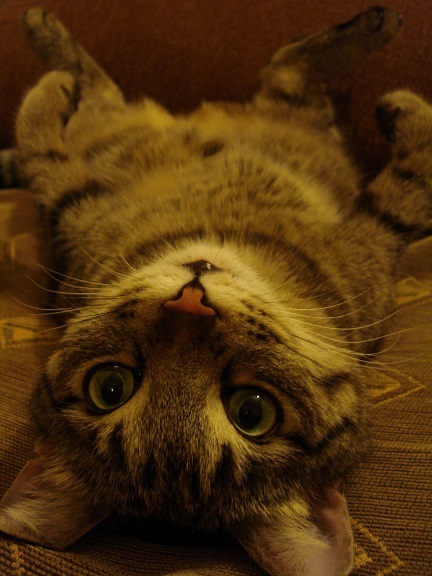 But her family loves her to bits and they will ensure she stays as happy as she can as long as she can! They cannot imagine life without her as she has been in the family over 15 years and they hope that she's around to see a lot more beautiful days.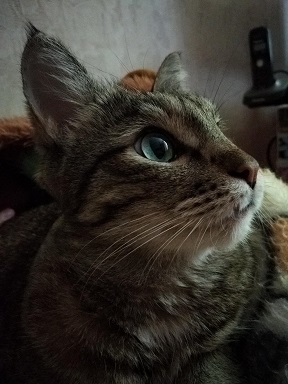 We thank Lucy's family for sending to her us for cat of the week, what wonderful story! To submit your cat for Cat of the Week please send at least 5 photos (feel free to send more!) and a description of at least 400 words to Craig@StuffCatsWant.com.
StuffCatsWant.com is a participant in the Amazon Services LLC Associates Program, an affiliate advertising program designed to provide a means for sites to earn advertising fees by advertising and linking to Amazon.com.