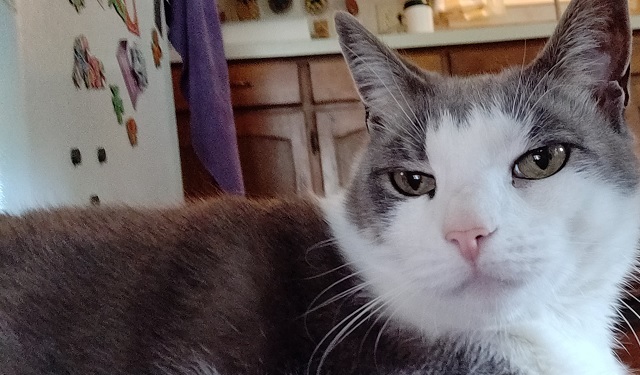 This week's cat of the week is Speed. He is currently 8 years old. Speed comes submitted to us from Reddit User Maximus_A113 and we thank him for his generous submission!
Speed was found laying in the snow as a kitten. His humans determined he must have been the runt of the litter left to die. Their family dog Daisy actually found him.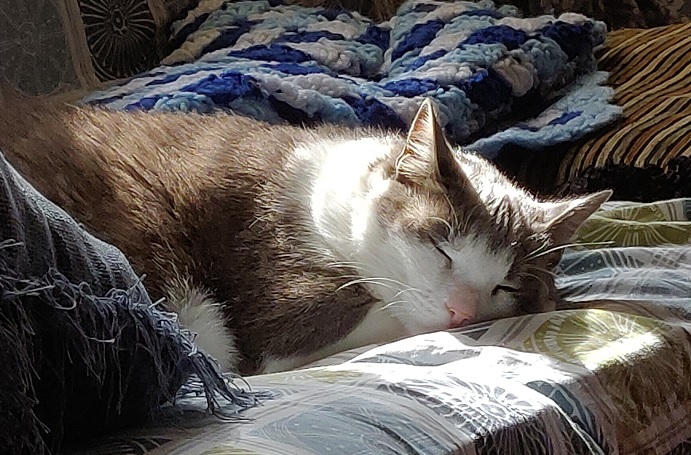 Speed's humans picked him up and heated him up in the truck. Once he got home the family decided to keep the "little" guy at the time.
The name Speed came from Maximus's little brother. The name Speed came from Speed Racer out of all things. The name quickly stuck and his family can't imagine him with any other name.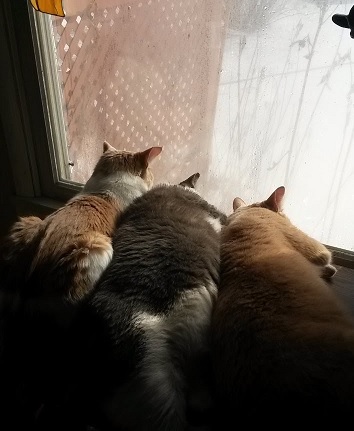 These days Speed is actually a pretty big cat, so it's a bit of an oxymoron in a way. That is unless he hears food being poured into his bowl then he is quite speedy!
He also seems to be able to move between comfy locations pretty quickly too! Can't blame him, our cats love their comfy beds! Somehow he sneaks right on by his family without them knowing.
His favorite things to do are sleep, eat, play with his pals Cinnamon and Sugar, and antagonize his first friend Daisy. Those two have bonded like siblings.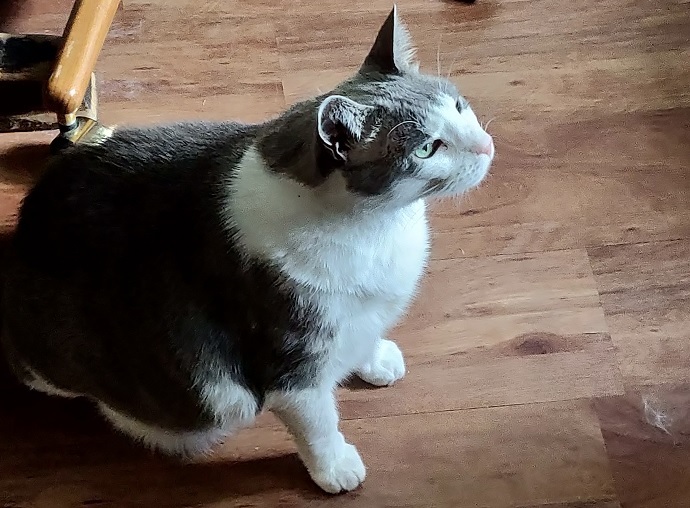 Speed tends to be a love bug even though he tries to pretend to be mean sometimes. He loves being hugged, putting his head into your hands and he's a first class lap cat.
Speed also has his own cardiologist. He has a defective heart which interferes with blood flood so they need to keep a close eye on him! He was also taken to Cornell to have a lot of his teeth taken due to tooth disease.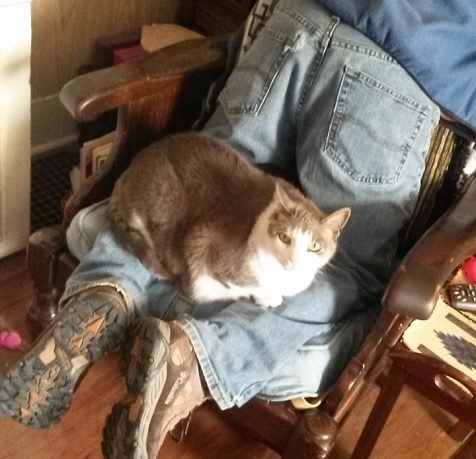 Some of Speed's funny habits are kicking his feline pals off the food bowl stand and stealing their food. He is quite sneaky about it too! My cat Lexi loves to steal food too and the SureFeed cat feeder (full review) helped solve that problem!
As with most cats he loves sitting in the most inconvenient places (as you can see in one of the photos).
To submit your cat for Cat of the Week please send at least 5 photos and a description of at least 400 words to Craig@StuffCatsWant.com.
StuffCatsWant.com is a participant in the Amazon Services LLC Associates Program, an affiliate advertising program designed to provide a means for sites to earn advertising fees by advertising and linking to Amazon.com.