This week's cat of the week is Marquis. Marquis comes to us from Russia, just like last week's Cat of the Week Lucy! In fact they are family members! They own the same humans :).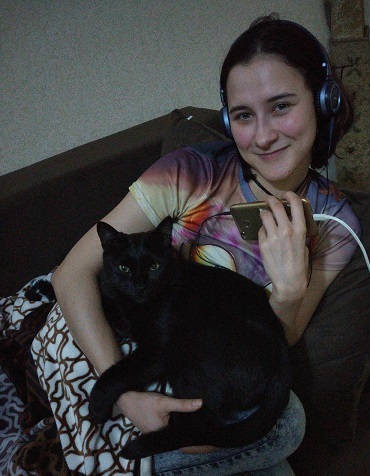 Marquis was a stray cat of less than a year when he got sick with infections because he was in fights with other neighborhood cats. That was a little over year ago and right after that his humans found him.
They named him Marquis because he walks slowly and ponderously like a noble person, but he has the nickname 'graf Dracula' because he's black and has canines sticking out like he's a vampire! Very scary right?! He's very cute and innocent looking until he wants to play or fight for his territory, then he turns into quite the beast! He has lightning reflexes and his claws can do some serious damage. He might need some nail clippers if he were an indoor cat!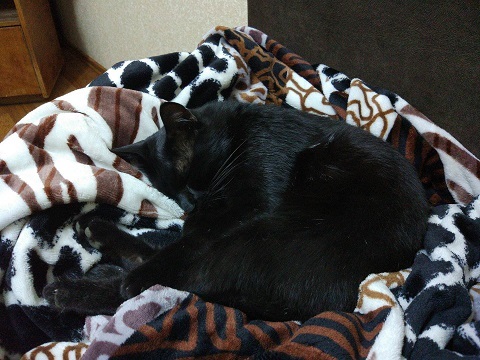 His family decided to neuter him, but that didn't influence his territorial behavior. He still gets in fights quite constantly, every two months or so they have to mend his infected scratches, but he loves to be outside so they can't force him to stay inside.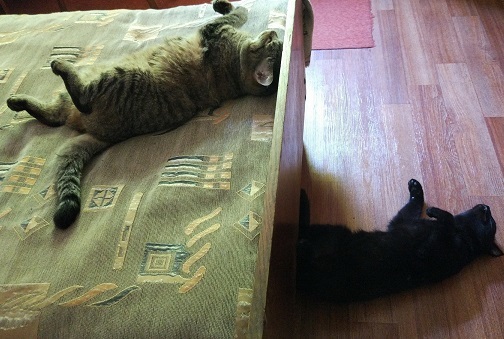 If you read about Lucy last week you'll know she isn't a big lap cat! But Marquis is the exact opposite of Lucy. He's incredibly cuddly, purrs loudly, loves to headbutt and lays on the laps of his humans. He happily lets them to rub his belly too. (These humans got lucky, both my cats will either run or attempt to bite me if I touch their stomach!)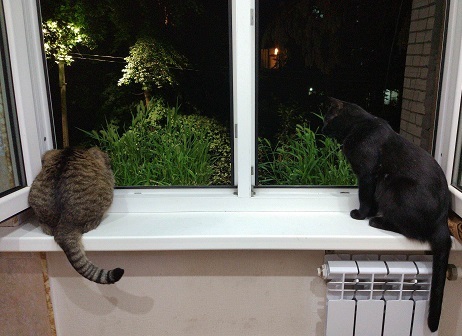 Given his behavior Marquis was likely a house cat that escaped into the wild or was put outside. He's a very social cat and tries to connect with humans but then sometimes at the last moment he retreats. Perhaps from remembering all the fear he had when he was forced to roam the streets looking for food.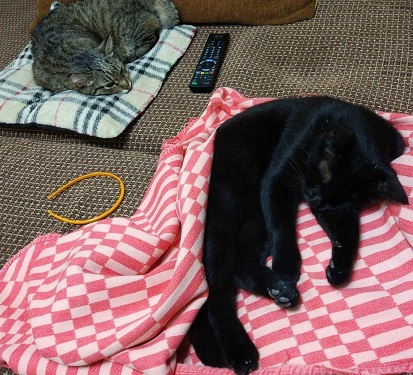 Any swift movement or loud noise makes him cautious and fearful. But sometimes he forgets about that and sleeps carefree with his belly up. His family does their best not to disappoint Marquis, they give him all the love and care they have. Marquis also loves the same blanket that Lucy loves to sleep on. His favorite way to play is by crawling under that rug and hunting for the wand toy.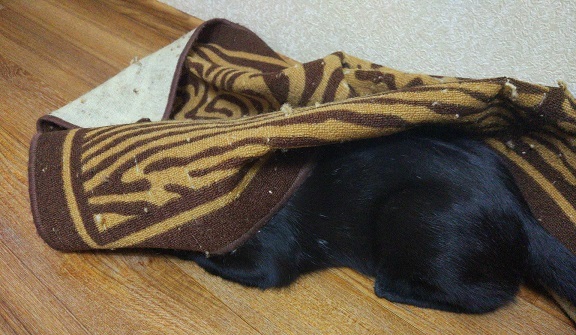 Being very active and playful cat he tries to play with Lucy, but she doesn't understand and acts defensively. She usually runs away from him when he looks like he wants to play or wrestle.
One of the neighbor cats also used to love coming by and playing with Marquis, she was quickly named Petunia because she used to sleep in the flower pots outside the window! (seems like she's made her own window bed!)  Unfortunately she disappeared before they realized that should keep her as a playmate for Marquis.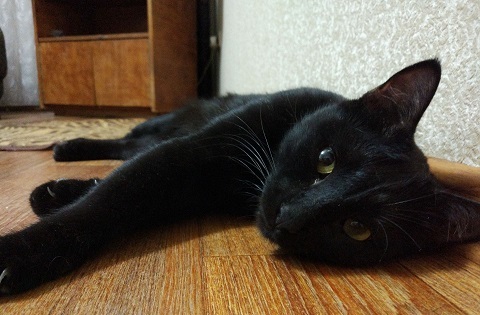 Last but not least, Marquis loves to catch any flying insect that was careless enough to fly into the home, he even happily chewed up a stink bug once, but it didn't taste very good by the looks of it…
We thank Marquis' family for sending to him to us for cat of the week, what wonderful story! To submit your cat for Cat of the Week please send at least 5 photos (feel free to send more!) and a description of at least 400 words to Craig@StuffCatsWant.com.
StuffCatsWant.com is a participant in the Amazon Services LLC Associates Program, an affiliate advertising program designed to provide a means for sites to earn advertising fees by advertising and linking to Amazon.com.